What are the digital humanities?
---
Easy
Digital Humanities
5 min
What you will learn
Be confident to talk about what digital humanities are;
Learn about digital humanities applications and education programs;
Table of Contents
Digital Humanities are 'the study and practice of using technology for humanities-based research, teaching and collaboration'
Jana Remy
---
Introduction: a definition
Simply put, the digital humanities concern the research in humanities utilizing information technology. It is the application of computer-based technology in the humanities. Wikipedia defines it as the intersection between computing and the disciplines of humanities. But, after all, what are humanities?
Humanities in a sentence
tips_and_updates
Humanities are the fields that study human culture and values, including all languages and literature, the arts, history, philosophy, and communications. See more in
Britannica.
A short history
In the second half of the 20th century, new technologies changed the world in unprecedented ways. Communication has become easier and faster and many kinds of tasks that could be organized as a set of instructions to a computer became extraordinarily faster.
Moreover, new media formats made it possible to store large amounts of data. More recently, the cloud made storing terabytes of information an easy job. Information that was only available locally, to a restricted public, is now omnipresent. As expected, all these developments shaped the whole society and the way we see and study the world.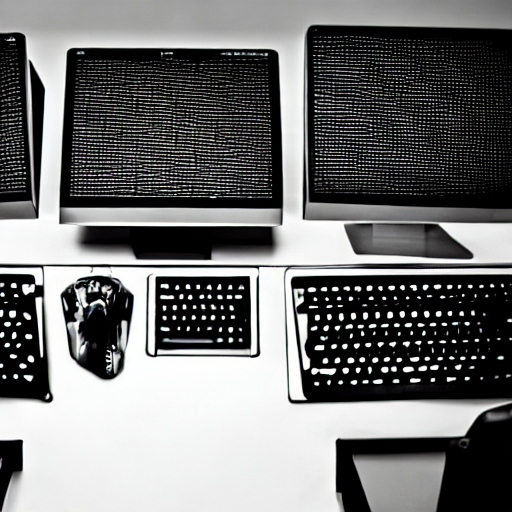 In humanities, an obvious ramification of the digital revolution is that we have much more data available because of the rapid digitalization of our sources of study. For instance, the Old Bailey Online website is a resource that gathered 197,745 criminal records from London central criminal court between 1674 and 1913. Imagine a historian trying to analyze this data five decades ago! He would have had to visit physical archives and spend years searching for his sources. Nowadays, anyone having a smartphone and a connection to the Internet may search the database and get the data anywhere.
Not only has access to data increased but also the tools to process it are now fascinating. The use of digital tools, like data science and machine learning, allows us to "mine" huge amounts of data, classify, visualize and draw insights from it.
Research on humanities and social sciences in the digital era
With all these advancements, the research in humanities and social sciences has also benefited a lot. In this article, for example, Dr. McDaniel shows how to use Python to automate the download of historical data from the Internet Archive. Python and R can also be used for topic modeling, temporal network analysis, data visualization, and the application of statistical methods to learn about the relationship between variables.
More recently, causal inference methods have been used to study historical events. Munzert and Selb study the impact of Hitler's speeches on the number of votes his party received in the Reichstag elections before 1933. The authors found very modest effects, challenging the importance of electoral campaigns.
Abadie and others employ the synthetic control method to verify the economic impact of the German reunification in 1990. The authors found considerable negative effects of the reunification on West German income.
There are many other articles that use data science and digital methods to study humanities, showing that digital humanities have a promising future. Moreover, it is a way of increasing diversity in humanities, since new perspectives arise on established topics. To learn more about digital methods applied in History, please consult Programming Historian, an excellent and reliable resource for learning the tools for digital humanities.
And what about social data science?
The boundaries between humanities and social sciences are not always well defined. Nevertheless, usually social sciences would be fields like economics, political science, and sociology. Social data science is analogous to digital humanities however, in this case, digital tools are applied to social sciences. Thus, they share a lot of characteristics.
Digital Humanities and social data science programs
Although the field is relatively young, there are many options for humanists willing to pursue a degree in digital humanities. Below you will learn about three options to have an idea of how these courses are structured and the skills they focus on.
Cambridge Digital Humanities - MPhil
This one-year master's program explores the application of digital approaches and methodology in humanities and how these innovations impact the way we study human culture and behavior. The master's is suitable for people with a background in History, Archaeology, Literature, Linguistics, Art History, Economics, Computer Science, etc.
During the course, students will learn about data formats, like XML and JSON, and programming languages, especially Python, XSLT, and SQL. Moreover, students will get in contact with previous applications of digital humanities, analyze them and learn about each digital tool employed in that application. Visit the Cambridge Digital Humanities to read more about this program.
MA in Digital Studies - The University of Chicago
This program prepares students to apply computational methods in humanities and social sciences. It combines writing, critical and analytical thinking with computational skills. Python is the language chosen to initiate students in programming. Data visualization, data analysis, and machine learning are the core courses of this master's.
Data management for humanities emphasizes the representation and management of data types and formats encountered in the humanities. One highlight is that this course offers a course on publishing data on web applications employing HTML5, CSS, and JavaScript. To know more, visit the course's page.
Social Data Science Minor - UCLA
The Social Data Science minor seeks to provide a solid background in data science for students majoring in social sciences. According to UCLA Professor Mark Handcock, the course aims at better preparing social scientists who will work in a data-filled world. Handcock highlights that the minor will focus on the types of data social scientists work with.
Students willing to pursue this degree must first complete preparatory courses in introduction to statistical reasoning, introduction to statistical programming in R, and linear algebra. Later on in the course, students will deepen their skills in data analysis, regression, experiment design and analysis, statistical models, data mining, and the societal impacts of data. To know more about the course, check the UCLA website.
---
Conclusion
Digital humanities expanded the frontiers of the study of humans, their cultures, and societies. Computational methods, rather than intruders, are a renewal and expansion of the field. The job market for digital humanities is growing and promising and the computational skills learned in digital humanities are as valuable as never before.
---
Sources
---